W
elcome! Thank you for taking a few moments to look at our website. The Crestview Church of Christ is a church family composed of a variety of people -- married with children, married with no children, single, widowed, young and old. This is a great place to belong. More import
antly, this is a great place to seek God.
We believe that human beings will only find ultimate satisfaction in God and in Him alone. We preach and teach about a majestic, loving God who wants you to treasure Him above all else. May God's blessings be upon us all as we place our affection on the one who alone is worthy.
To watch past sermons, click the ustream button.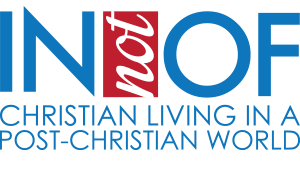 Beginning January 18, 2015

Have you felt that the world has shifted, especially when it comes to holding on to or even tolerating what were once widely-accepted, traditional, Christian values? You are not alone. Come and discover the reasons for the changes we are experiencing and explore what it means to heed Paul's wisdom of being "in" but not "of" the world in what many are calling a "Post-Christian" era.
Join us January 31 for some Dodgeball.
Building Renovation
to see the drawings done by our architects just click the picture above.